Highlights from the SS 2024 Balenciaga Collection at Paris Fashion Week

The Balenciaga Spring/Summer 2024 collection, showcased at Paris Fashion Week, took a distinctive route by orchestrating a theatrical presentation filled with a close circle of Demna's (likely Demna Gvasalia, the creative director of Balenciaga) friends and family, adding a personal touch to the event. The collection, named "Capital B," was further highlighted through a creatively directed video by Mau Morgó, with a soundtrack by BFRND reworking Édith Piaf's classic "Sous le Ciel de Paris," embodying a thematic tie to Parisian culture. A notable debut at this event was the new Cargo Sneaker, marking Balenciaga's ongoing endeavor to meld trendiness with functionality.
Moreover, the fashion house embraced digital trends by airing the show on Balenciaga's website on May 30, showcasing the brand's adaptation to contemporary, digital-centric presentation platforms. This narrative paints a vivid picture of a blend of personal connections, cultural references, and modern fashion trends encapsulated in Balenciaga's recent runway showcase, providing a glimpse into the brand's evolving fashion narrative.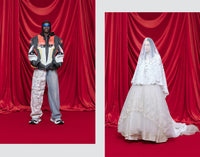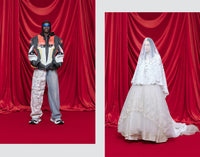 Balenciaga's ongoing

endeavor

to meld

trendiness

with

functionality
Let's keep in touch!
Drop us your emailaddress and be the first to know when we have some news for you!